Episodes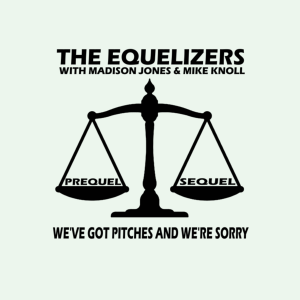 Tuesday May 03, 2022
Tuesday May 03, 2022
CW: Sex, porn, drugs, suicide.
They were so busy figuring out if they COULD do it, that they never took the moment to think if they SHOULD do it.
Cue the cocaine fields and robot lube because the Equelizers go post-apocalyptic this week in a sequel to Boogie Nights (1997). We are sorry in advance for the Diggler.
Hosted by Mike Knoll and Madison R Jones
Edited by Madison R Jones
Special thanks to the BananaBoyes for the use of our them "Two Step Struttin'"